Custom Metal Ornaments
Custom Shaped With Your Logo
Custom ornaments made with your logo. Created from metal and customized with enamel color. 
Pewter Ornaments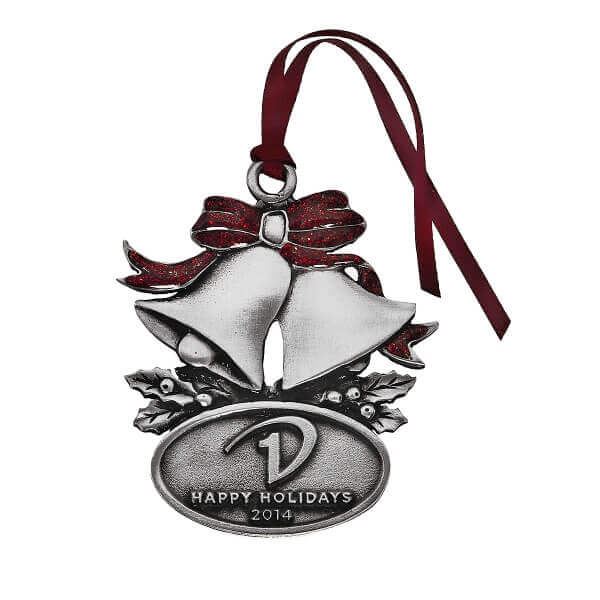 Stock Shapes
Cast Metal Ornaments
Custom Shaped Ornaments
At the Monterey Company, we think holiday cheer is something worth spreading. By printing your corporate insignia on a custom logo ornament, you are sharing the joy of the season with everyone around you. Help your business stand apart by investing in the little things that make the biggest impressions - this season and all year long.
Ornaments for your holiday events
The holiday season is a time of gathering, of not only coming together with friends and family but with coworkers and clients, too. Company parties are a way to say "thank you" to the people behind your business' curtain driving your continued success. They are a way to celebrate your customers and to maintain the connections that fuel your entire year. 
By working with our artists and professional designers, you can create a custom logo ornament for your business, adding a special touch to your workplace holiday party decor. Adorn your Christmas tree, garland, and faux-snow scenes with stunning glass or classic shatter-proof plastic pieces, each displaying your business name. Decorate your holiday snack and drink table with lights, Christmas foliage, and the colored or clear ornaments, made especially for your event.
Corporate Christmas Ornaments
The only thing better than sharing the gift-giving spirit with your customers, clients, and corporate employees is promoting your business at the same time. Give the gift of Christmas joy while generating awareness around your company's cause with a logo Christmas ornament.
With every product you gift, you create an opportunity to express gratitude and to establish yourself as a business that cares. And with eye-catching designs from our professional artists, your business will gain the increased exposure that only quality promotional products can afford.
Promote your company's annual events
Celebrate your unique holiday events with specially-designed logos catered to your image. In addition to your logo or business name, expand your custom design to include the name and year of your event. These collectible ornaments will help you celebrate milestones, commemorate themed parties, and reflect on the events of years passed. 
For your company's annual events, create a custom logo ornament line, choosing from the bounty of colors, styles, and looks and feels of the glass or shatterproof plastic pieces. Each year, modify your design to best represent the theme of your event, creating a line of ornaments your clients and employees can't wait to collect.
From classic spheres to holiday-shaped flats, we can bring your ornament design to life. With nearly unlimited color and finishing style options, your design can be as unique as your business. Choose from clear and matte finishes, from glass or shatter-proof plastics, and even from printed or cast flat metal options. Whatever the style of your event, we're equipped with a design to match. Contact us, and begin the process of crafting a custom logo ornament perfect for your event today.